8th August 2018
By Matthew Fever
A massive well done to my client Jacqueline Gray who has reached her target weight after losing an incredible 4 stone (25kg / 56lbs). At age 62, she is a fine example of how it may not be too late to turn things around with some sensible lifestyle changes.
The results are now obvious and this picture clearly illustrates just how far Jacqueline has come. What a transformation!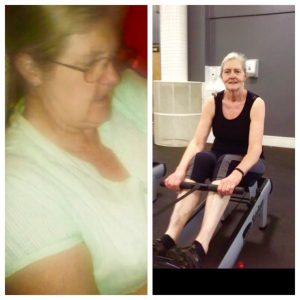 This transformation was achieved not only by making changes each week to her diet, Jacqueline has been working exceptionally hard in the gym, often training 5-6 days per week. The weight loss has been gradual, 1-2lbs per week, and the focus has been on changing eating habits in a way that can be maintained over time to avoid the weight being regained.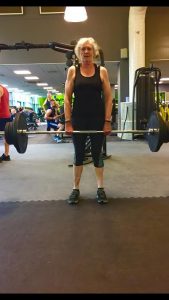 In addition to losing 4 stone, Jacqueline is now fitter and stronger than ever, incorporating barbell strength training, running, rowing, cycling and basic calisthenics into her programme.
Well done Jacqueline, you are an inspiration to many people.